According to a tweet posted by WGN Morning News' Marcus Leshock, two beams have been removed from Iron Gwazi at Busch Gardens Tampa Bay after a guest-involved incident. You can read the tweet Leshock posted below:
"Two beams have been removed from the #IronGwazi roller coaster at @BuschGardens after a guest reported he had struck his hand while riding."

Marcus Leshock
In addition to the above tweet, Leshock received a statement from Busch Gardens Tampa Bay regarding the reported incident. You can read the statement Leshock received below:
"Thank you for checking on this. We did recently have a guest report that he had struck his hand on a beam while riding the Iron Gwazi roller coaster. The guest declined any medical treatment at the park after the ride was over.
The safety of our guests is our highest priority and all our rides are designed and installed according to all applicable standards, manufacturer specifications and include specific ride restrictions for the safety of our guests.
Out of an abundance of caution, the morning after this situation, crews removed two beams from the area where the guest reported this situation occurred. We took the precautionary step to remove them as part of our commitment to the health and safety of our guests."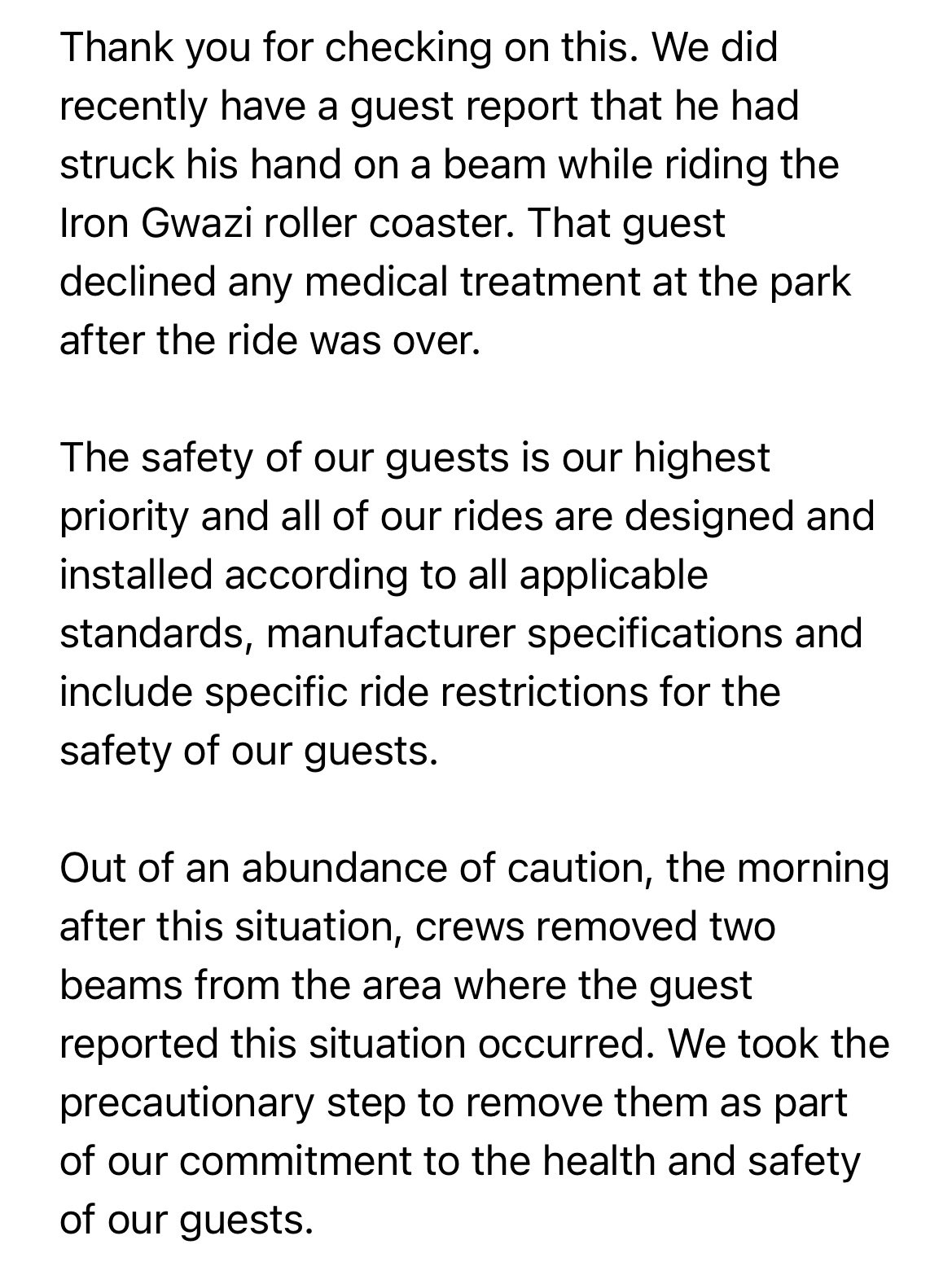 As the above statement suggests, the guest didn't suffer any serious injuries.
Stay tuned to Orlando Theme Park Zone for more Orlando theme park-related news and information.
H/T Click Orlando, Spectrum News