In a thread about Tomorrowland 2055, Twitter user @MarissaTheMother (Marissa) shared some interesting information which suggests the Tomorrowland Transit Authority PeopleMover (PeopleMover) at the Magic Kingdom may be updated in the near future. 
In her first tweet, Marissa shared that a friend sent her a voice-over casting call for "ORAC." In case you don't know, ORAC-1 was the name of the PeopleMover narrator. You can read Marissa's first tweet below: 
"My friend sent me a VA casting call blurb for something called "ORAC", so at the very least they must be updating the voice acting on the PeopleMover. ORAC-1 was the name of the announcer from 85-94, so it's possible they have more plans in motion."
In her second tweet, Marissa then shared a screenshot of the above-mentioned casting call. You can check out her second tweet below: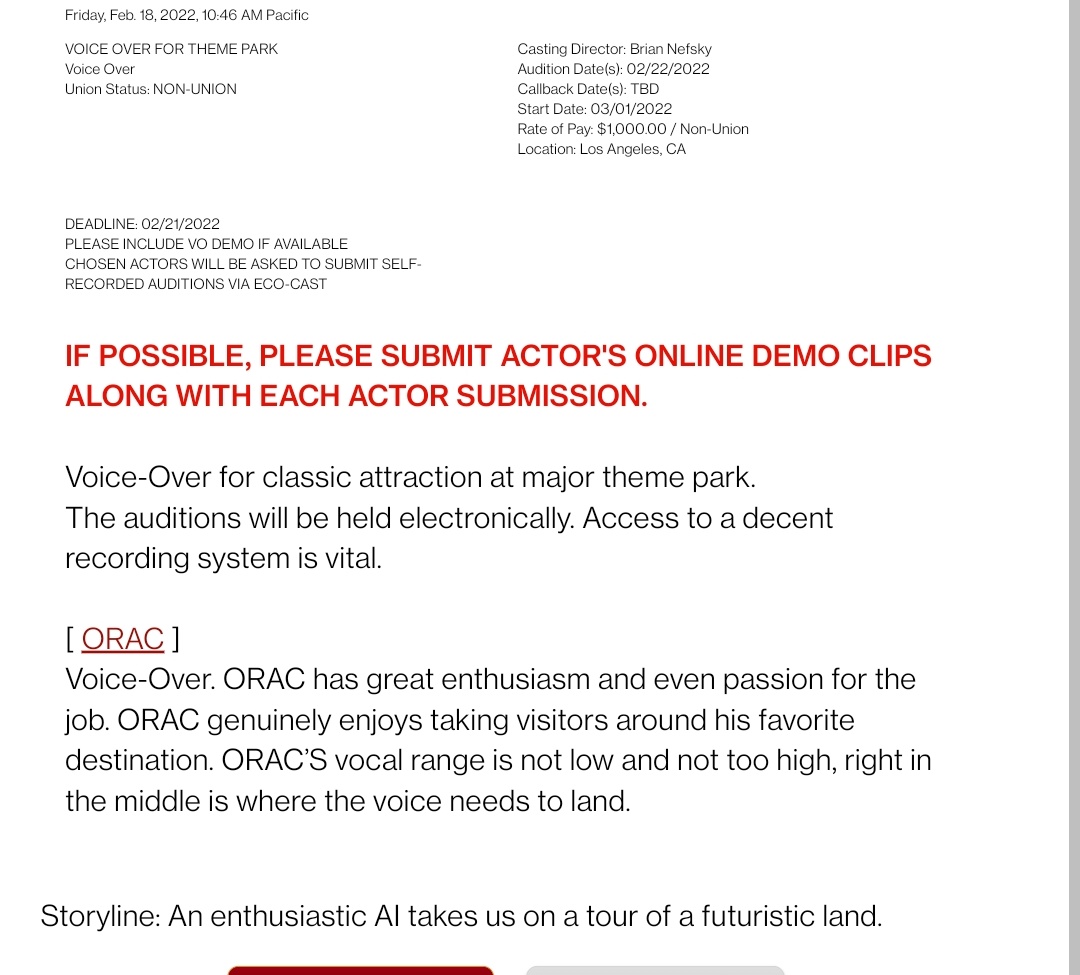 The casting call says the voice-over is for a "classic attraction at major theme park." According to the role's description, "ORAC has great enthusiasm and even passion for the job. ORAC genuinely enjoys taking visitors around his favorite destination. ORAC's vocal range is not low and not too high, right in the middle is where the voice needs to land."
Going by the story description on the casting call, ORAC is an "enthusiastic AI" that takes guests on a "tour of a futuristic land."
An update to the PeopleMover narration makes perfect sense, what with TRON Lightcycle Run opening in the near future.
Stay tuned to Orlando Theme Park Zone for more Orlando theme park-related news and information.