Hong Kong Disneyland (HKDL) has joined Shanghai Disney Resort in closing its theme park due to the Coronavirus outbreak.
A sandwich board sign located outside of the theme park reads:
"To support the government's efforts to prevent the spread of communicable disease and to protect all our guests and cast members, Hong Kong Disneyland is closed until further notice."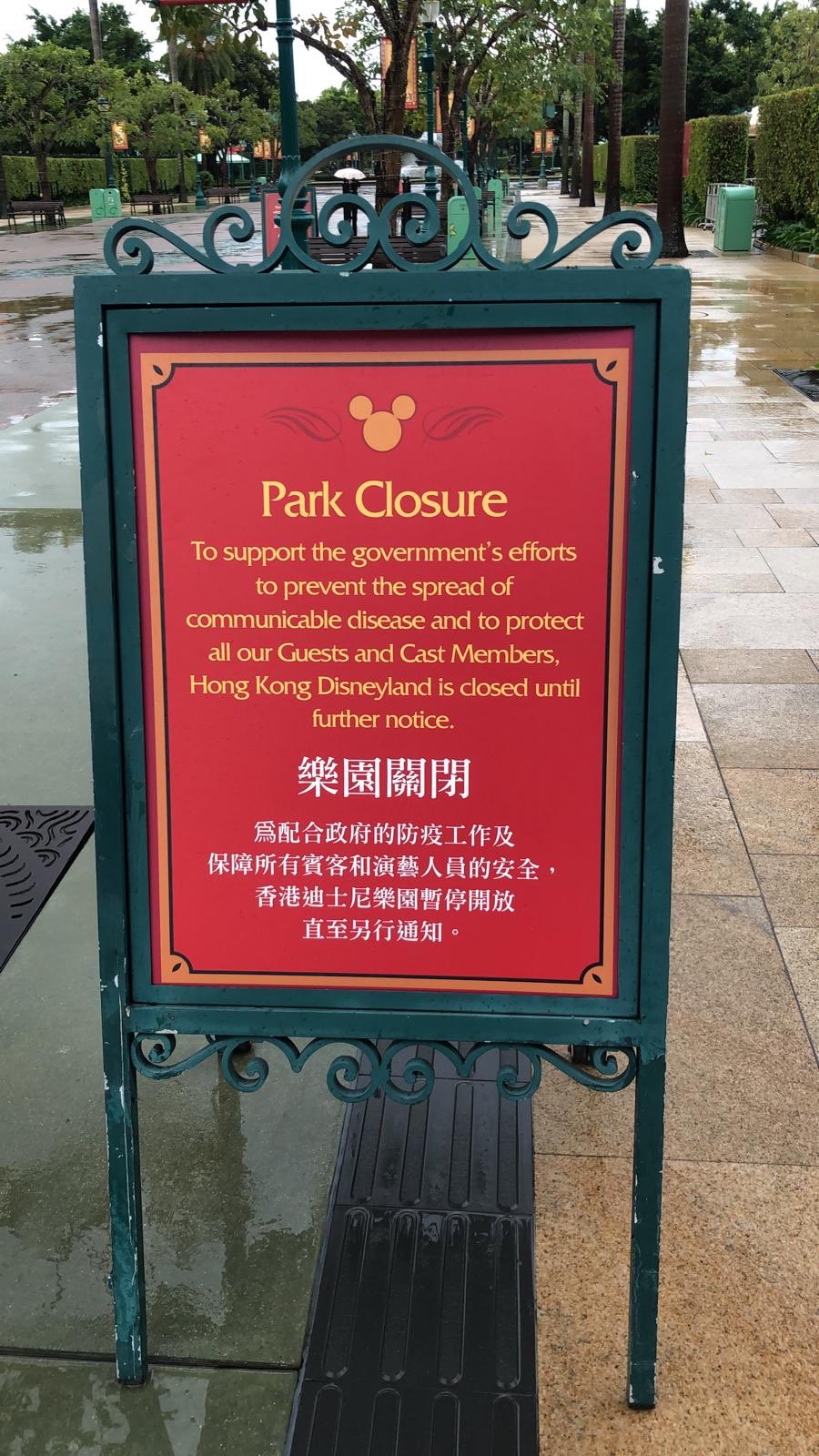 In addition, the following message has been posted on the HKDL website:
As a precautionary measure in line with prevention efforts taking place across Hong Kong, we are temporarily closing [HKDL] park starting from January 26, 2020 out of consideration for the health and safety of our guests and Cast Members.
The [HKDL] Resort hotels will remain open. We are in close contact with health authorities and the government about the situation and will announce a reopening date once they determine it is advisable.
The Standard Park Ticket is valid for six months from the purchase date. If needed, [HKDL] will assist in the refund for guests who have purchased tickets for admission to Hong Kong Disneyland park or have booked a resort hotel. For additional details, please click here."
Stay tuned to Orlando Theme Park Zone for more on this ongoing story. We're monitoring the situation closely.
Source: Blog Mickey