Thanks to Twitter user @bioreconstruct, we have an updated look at the drained Fantasmic lagoon at Disney's Hollywood Studios.
It would appear to us that the only thing that has changed since we first wrote about the lagoon being drained is that rainwater has somewhat filled where there is usually a full lagoon for use during the show. The lagoon around the show's stage holds 1.9 million gallons of water.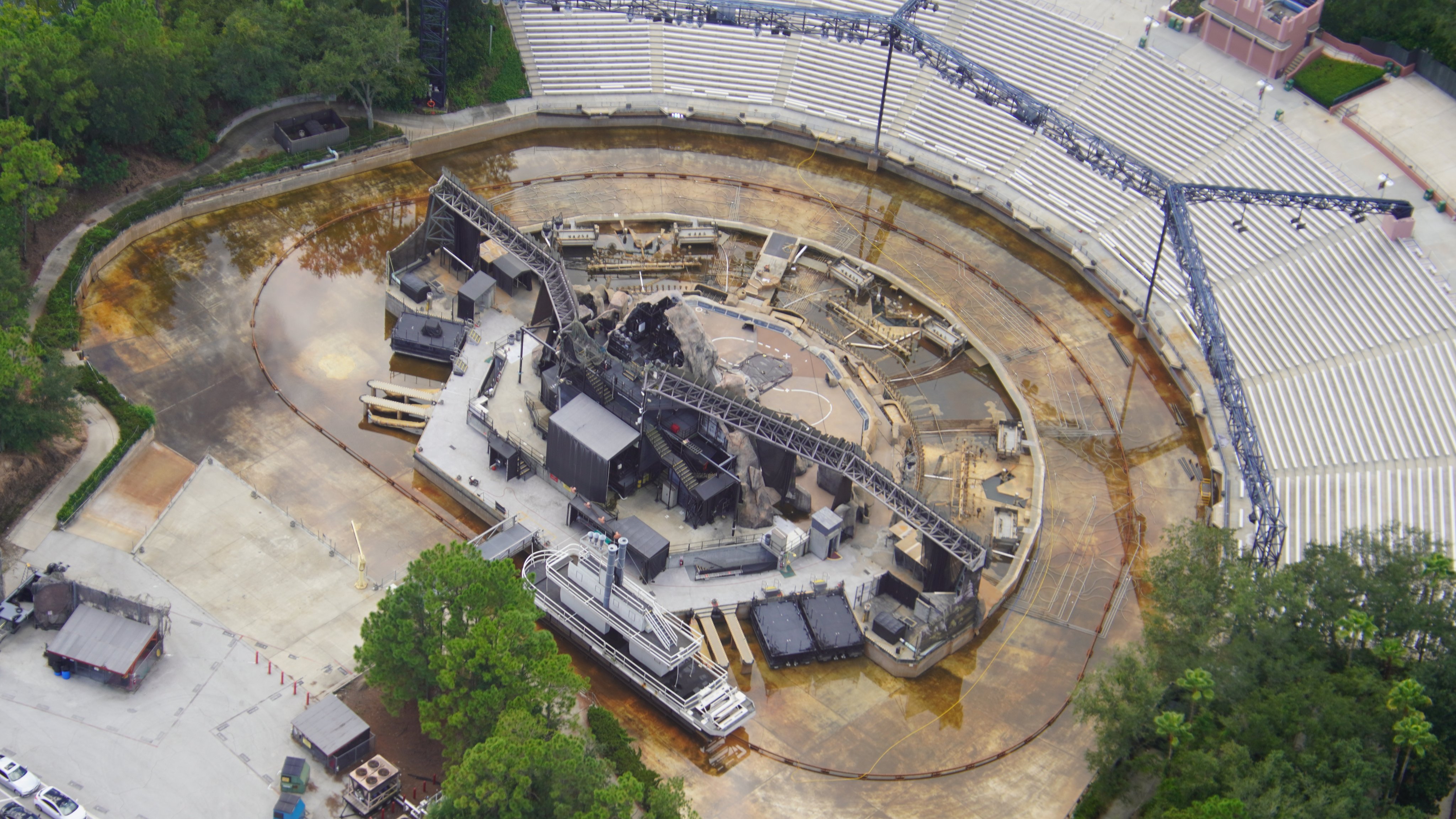 The photos below appear to show no social distancing markers, which suggests to us that it might be a little while until guests will be able to enjoy nighttime spectaculars at Walt Disney World.
Disney has not indicated when nighttime spectaculars might return, however theme park operating hours are being reduced starting today.
RELATED: All Four Walt Disney World Theme Parks Reducing Hours Starting 8th September
H/T Blog Mickey