Rejoice! We're very happy about this. Hot Butterbeer has returned to the Wizarding World of Harry Potter (Wizarding World).
The much-loved version of the Butterbeer returns during this year's Florida's fall/winter season. In case you didn't know…
…Hot Butterbeer is a smooth, hot beverage reminiscent of shortbread and butterscotch, severed hot with a whipped topping. YUM!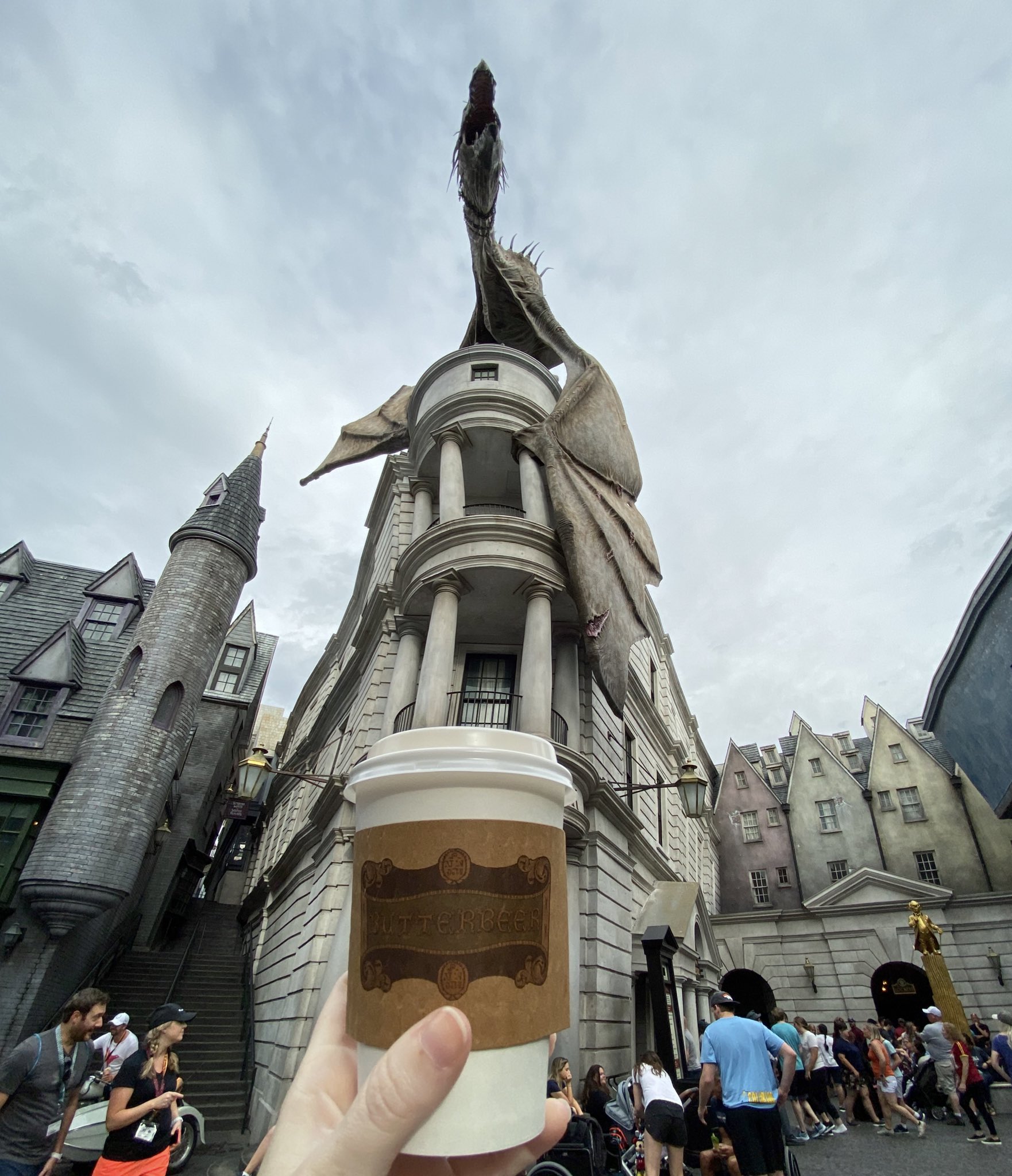 The drink will be available at most food & drink locations in the Wizarding World; the Leaky Cauldron, The Hopping Pot and Hog's Head Pub.