Two Ospreys have been caught on camera perched at the very top of the forthcoming Jurassic Park roller coaster at Universal's Islands of Adventure.
The birds were sighted on the top hat portion of the roller coaster, which is currently under construction. Photos of the birds can be found below: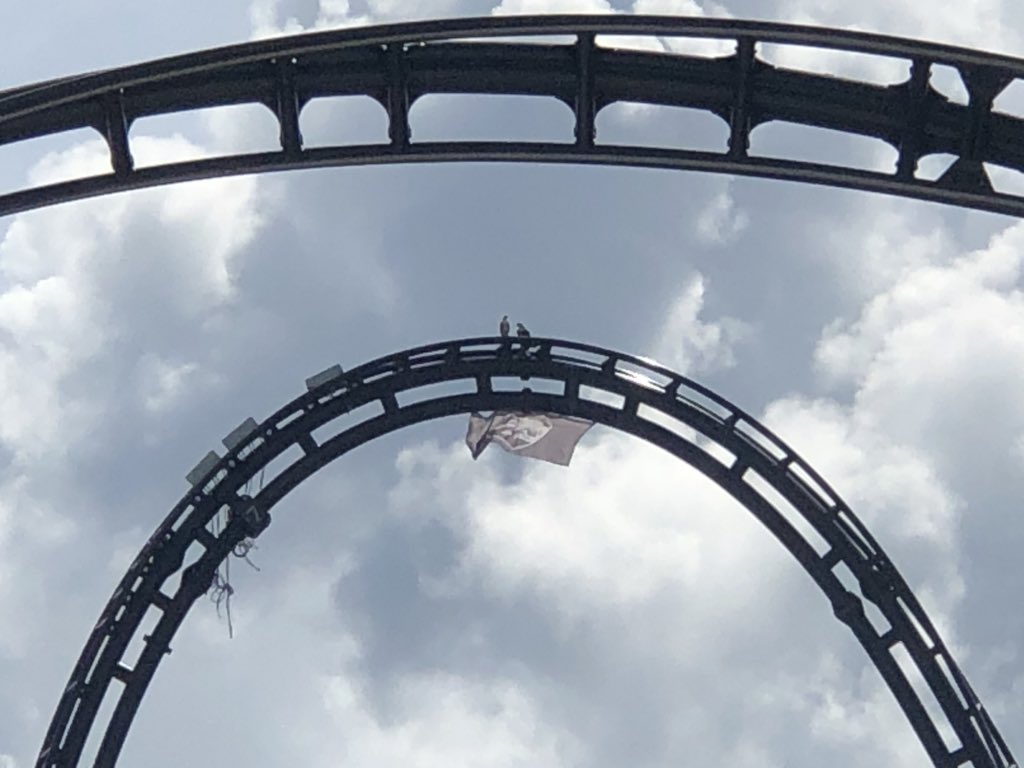 This past Friday, we reported on a female Osprey, which had been caught on camera making a nest in the same portion of the roller coaster, where the two birds were perched.
Days later we reported on the female Osprey making her nest; it was removed humanely and presumably lawfully (to be confirmed).
RELATED: PHOTOS & VIDEO: Female Osprey Makes Nest at Very Top of Jurassic Park Roller Coaster
Even though the nest is gone, it would appear the birds aren't ready to go just yet.
Source: Inside Universal – Twitter